Forklift training website
Fatal accidents in industry in 2012 - 2013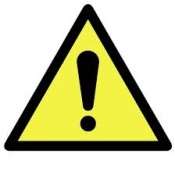 A list of the deaths reported to HSE during 2012/13 is available here. The information is updated on a monthly basis and does not purport to be a formal statistical release. Later investigation may determine that some are not reportable as workplace deaths, for example deaths due to natural causes.

Based on available data (2010), Britain has the third lowest rate of fatal injuries to workers in Europe behind Slovakia and The Netherlands.

The reporting of health and safety incidents at work is a statutory requirement, set out under the Reporting of Injuries, Diseases and Dangerous Occurrences Regulations 1995 (RIDDOR). A reportable incident includes: a death or major injury; any accident which does not result in major injury, but the injured person still has to take seven or more days off their normal work to recover; a work related disease; a member of the public being injured as a result of work related activity and taken to hospital for treatment; or a dangerous occurrence, which does not result in a serious injury, but could have done.
The figures for 2012/13 are provisional. They will be finalised in October 2014 following any necessary adjustments arising from investigations, in which new facts can emerge about whether the accident was work-related. The delay of a year in finalising the figures allows for such matters to be fully resolved in the light of formal interviews with all relevant witnesses, forensic investigation and coroners' rulings.