Webinar to discuss future of workplace transport training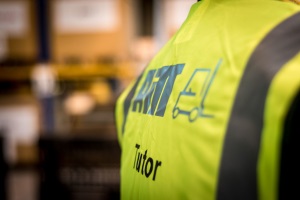 Key representatives from across the materials handling industry will present a series of informative talks addressing the changing landscape of workplace transport operator training, as part of an online event hosted by the Association of Industrial Truck Trainers.
Audiences are invited to join a webinar on 2nd October to hear concise, expert presentations on issues currently facing the industry, as well as best practice both now and in the future. Speakers will share real-world case studies and tips for successful training methods, as well as new technologies and long-term goals for transport training.
AITT managing director Adam Smith said: "The webinar will cover not only the logistics of training but also the wider role of training within a world facing unparalleled health and economic challenges. We will hear from different voices from all sides of the industry offering unique insights and innovative ideas based on their experiences and successes — drawing upon them to identify future opportunities in new markets.
"Workplace transport training will always be essential for safe, productive operations, but as with almost every area of life, it has been seriously impacted by Covid-19. Throughout the pandemic AITT has been working tirelessly to support training providers and the wider materials handling community so that workplace transport training continues to be delivered to high and consistent standards even in changing times."
Scheduled to be held on Friday 2nd October at 11.00am-12.00pm, the webinar will enable a wide gathering of colleagues to benefit from guidance, insight and the opportunity to discuss the most pressing issues facing workplace training.
To register for the webinar, visit www.aitt.co.uk/news/aitt-webinar-the-future-of-operator-training
The AITT AGM will be held prior to the webinar at 10.15am-11.00am and is only open to AITT members. 
To become an AITT member sign up at www.aitt.co.uk/memberships