Awards and forklift competitions 2020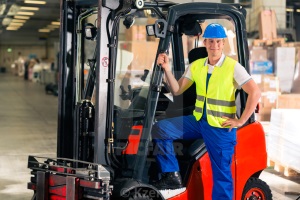 As usual at this time of year, organisations are releasing details of the various conferences and competitions for the forthcoming year. Here are the ones I've heard of so far.
Talent in logistics is organising a national live competition for forklift truck operators and LGV drivers.
The Forklift Operator of the year competition is open for entries for on line testing from 13th January. Closing date for those entries is 3rd April. The regional competitions will take place from 1st to 23rd June and the Awards ceremony will be on 1st October.
You can enter for free at this link. Although not forklift related, for the sake of completeness you can enter for the LGV driver competition here.

Nominees for the forklift operator competition must be qualified counterbalance lift truck operators who have received training within the past three years, and must live in the UK/Ireland. (Proof of this will be required).
The first prize is £1000 worth of Love2shop vouchers and the winner will be crowned 2020 champion.
---
The FLTA Awards for Excellence finalists have been announced. The next Awards for Excellence will take place on 21st March 2020, at the Hilton Metropole at the NEC Birmingham. You can book your place for this event at the following link.
---
Finally entries are now being accepted for the Safety and Health Excellence Awards 2020 which takes place on 29th April 2020. The SHE awards are FREE to enter and the deadline is 31st January 2020. You can enter now by visiting www.she-awards.co.uk