Thorough examinations remain legal requirement amid COVID-19 crisis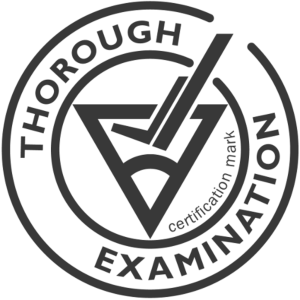 Materials handling equipment must receive essential inspections in line with maintenance schedules. CFTS — the body behind the national standard of Thorough Examinations — has confirmed that owners and users of materials handling equipment must continue to book inspections under UK law, to ensure that it is safe to use. 
The reminder follows the release of a joint statement from the FLTA and BITA, in consultation with the HSE, which clarified Thorough Examination as an essential activity under LOLER and PUWER regulations.
Geoff Martin, CFTS Chairman explained: "Materials handling equipment, which includes forklifts, is used every day to move goods and services, so it plays a key role in supporting vitally important supply chains. Equipment experiences extreme wear and tear which is why it must be inspected at least once every twelve months to make sure there are no faults. If a problem goes undetected, it could lead to an accident involving injury, or loss of precious resources if stock is damaged. 
"Companies therefore have an obligation to make sure their Thorough Examination Reports do not lapse during this critical period. CFTS Thorough Examination providers are still on hand and can make site visits to complete inspections. Of course, examiners will follow all safety precautions regarding COVID-19 outlined by Public Health England."
CFTS is advising owners to check paperwork to confirm when the next Thorough Examination is due. A sticker may also be affixed to a truck stating the date of the next required inspection. 
Geoff Martin added: "Thorough Examinations should be arranged before the expiry date. If a Thorough Examination Report lapses, the truck should not be used, and it must be removed from service. Car MOTs may have been granted an extension, but this is not the case with industrial equipment." (Webmaster note: My car is booked in for an MOT next week!)
CFTS has compiled information and resources to support owners and users of materials handling equipment during the COVID-19 pandemic. This includes the full statement from the FLTA, BITA and the HSE, as well as instructions on standing down materials handling equipment. Owners can also find their nearest Thorough Examination provider from an extensive national network via an online search tool on the website.
Geoff Martin concluded: "Although these are uncertain times for everyone, safety is a constant and the law is unchanged. Thorough Examinations are essential, as they will ensure that equipment can continue to serve supply chains effectively and efficiently."
For more information visit https://www.thoroughexamination.org/ or call 01344 623 800.