Complete Powerpoint slide presentation for forklift instructors. Ready made course.
driving safely into the year 2020 26th february 2020 at 10.30 am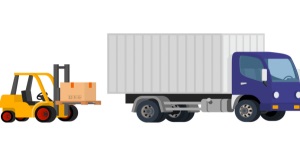 Southalls is a leading health and safety consultancy, helping clients, from schools to steel merchants, cut costs, protect their people and achieve long-term compliance. They are holding a free webinar on 26th February which may be of interest to both forklift operators and other industrial vehicle users.
Every year, a significant number of people are killed or seriously injured by accidents involving vehicles in the workplace.
Very often, customers and staff are vulnerable to being struck by a delivery vehicle or forklift truck. They can also be hit by something falling from a vehicle, typically during loading and unloading.
Southalls, have spent over a decade working with hundreds of clients across the UK, advising on-site safety and writing risk assessments to cover critical transport hazards.
Join their complimentary webinar to find out more about:
Mapping out traffic flow.
Segregating vehicles and pedestrians.
How to successfully avoid creating blind spots.
Using Barriers, Signage and other traffic control methods.
Controlling loading and unloading areas.
Managing Goods-In Drivers and Visitors.
Newly available technology for controlling workplace transport.
This web-session, hosted by the Health & Safety Magazine, features Southalls safety experts, Ian Dunsford and Paul Baker.
Register for free webinar now!
Speakers:
Ian Dunsford, Health & Safety Consultant and Team Leader at Southalls
Paul Baker, Health & Safety Consultant at Southalls
Please note by registering you agree to be contacted by the organiser (Western Business Media) and the event sponsor.
Disclaimer. The legislative information contained on this web site is my interpretation of the law based on many years in the health and safety business. A definitive interpretation can only be given by the courts. I will therefore not be held responsible for any accident/incident/prosecution arising as a consequence of anyone using any information obtained from this web site.