Complete Powerpoint slide presentation for forklift instructors. Ready made training course
useful articles about forklift trucks 2023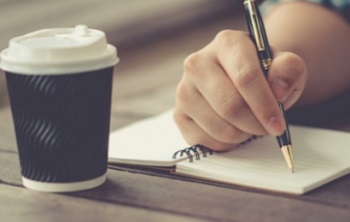 Most of the pages on this website can be read in just a few minutes which leaves no scope for more in depth articles which obviously take longer. I decided to expand the site by including this section of forklift feature articles. Please note that I have not written most of these articles but I have credited the authors and provided a link back to them where possible.
---
2019 Articles >> 2020 Articles >> 2021 Articles>> 2022 Articles>>
---
November 30th 2023.This article was written by Trinton Castetter of Toyota Forklift Trucks and contains some useful hints and tips about using forklifts in winter conditions. Read More
October 30th 2023. This article by Toyota Forklift is an interesting look at forklift truck capacities. Have you ever wondered what goes into determining how much a forklift can really lift? Read More
October 30th 2023. Mousetrap deaths with forklift trucks are the biggest killer in America. Take steps to ensure it doesn't happen to you. Read More
October 18th 2023. Dakota Murphey, freelance technical writer for SHP on line, provides an overview of employer responsibilities in the aftermath on an accident. Read More
October 13th 2023. Stuart Taylor of Mentor FLT Training explains why those working alongside forklift trucks should understand the risks to help keep themselves and others safe. Read More
September 9th 2023. Forklift inspections and pre use checks. This is by Toyota Forklifts but there is a complete set of slides on the subject on this website. Read More
August 24th 2023. National Forklift Safety Day is a global initiative, originally established in the United States in 2014, aimed at raising awareness of the safe use of forklift trucks and the importance of proper operator training. Read More
August 9th 2023. The Health and Safety Executive provide a lot of information about appointing a competent person to help meet health and safety legal duties. This information is reproduced over the following three pages as it obviously applies to forklift trucks. Read More
July 30th 2023. Driving forklifts up and down slopes, inclines, and ramps is a day-to-day activity required in many facilities. This article by Toyota explains the dangers. Read More
July 24th 2023. Contrary to belief, it is the responsibility of the employer to issue an authorisation to operate a lift truck, not the instructor. Read More
July 10th 2023. Overhead guards on forklift trucks. What they do and how they are tested. Read More
May 2nd 2023. The UK material handling sector's foremost safety campaign, National Forklift Safety Day, returns for 2023 with a new theme focusing on improved site safety. Read More
April 11th 2023. It may seem like an obvious statement, but getting the right forklift truck can make a world of difference to your operation. Read More
April 3rd 2023. How to check if forklift operator qualifications are valid and comply with legislation. Read More
March 15th 2023. Explanation of the expression "centre of gravity" as it applies to forklift trucks and their loads. Read More
February 22nd 2023. This article by Mitsubishi Forklift Trucks explains the dangers of repetitive Strain Injury associated with the use of forklift trucks. Read More
January 23rd 2023. A guide to leasing forklift trucks by the British Industrial Truck Association. Read More
January 20th 2023. The following article on forklift overhead guards is by Anna Harris from Toyota forklifts. A much more detailed article including methods of testing can be found elsewhere on this website. Read More
January 16th 2023. This is an article by Liam Knight, Managing Director of AITT. Please note there is a FAQ section on this website too. Read More
January 11th 2023. This article by Mitsubishi Forklift Trucks contains some very useful advice on how to reduce the risks to pedestrians who may come into contact with forklift trucks. Read More
Disclaimer. The legislative information contained on this web site is my interpretation of the law based on many years in the health and safety business. A definitive interpretation can only be given by the courts. I will therefore not be held responsible for any accident/incident/prosecution arising as a consequence of anyone using any information obtained from this web site.