Complete Powerpoint slide presentation for forklift instructors. Ready made course.
forklift trucks and forklift training news 2022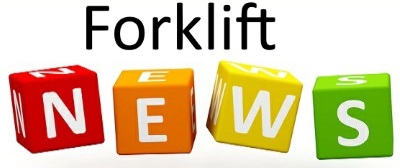 November 11th 2023. In a move that will "benefit all parties in the workplace training sector", accrediting body AITT has launched a new approval scheme for a broad spectrum of MHE courses. Read More.
January 13th 2023. Following some recent reports of cold starting issues on LPG powered trucks in Britain, the UK Material Handling Association have released a Safety Alert which cautions against excessive cranking over of the engine and repeated starting attempts. Read More
August 31st 2022. Criminals have stolen commercial coffee machines and equipment worth £500,000 from Fracino using the company's own forklift truck. Read More
May 18th 2022. Every year there are fatalities and serious injuries involving forklift trucks which could have been prevented if properly trained staff had followed safe systems of work. UKMHA forklift safety day is in June 14th. Read More
January 23rd 2022. In this latest in the FLTA's safety series we take a look at how pedestrians working alongside forklifts and warehouse trucks can help make operations as safe as possible. Read More
January 3rd 2022. UKMHA The archies awards 2022. It's been the premier event in the materials handling calendar for more than three decades and we are pleased to announce that the FLTA Annual Awards for Excellence will be back in 2022. Read More
iTRUK run a voluntary accreditation scheme for the workplace transport industry. This article is by CEO Dave Sparrow. Read More
Disclaimer. The legislative information contained on this web site is my interpretation of the law based on many years in the health and safety business. A definitive interpretation can only be given by the courts. I will therefore not be held responsible for any accident/incident/prosecution arising as a consequence of anyone using any information obtained from this web site.