Complete Powerpoint slide presentation for forklift instructors. Ready made course.
Fork lift truck association covid-19 advice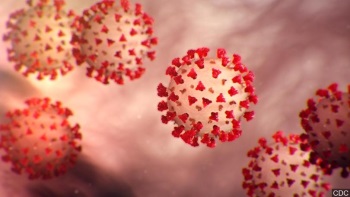 Read the joint statement from the Health and Safety Executive (HSE), The British Industrial Truck Association (BITA) and The Fork Lift Truck Association (FLTA) now. Download here
As the COVID-19 pandemic develops over the coming weeks and months, there will naturally be questions on how our industry deals with it.
It's a situation where we all need to work together to help tackle the problem, and while some people will be able to self isolate and work from home, for many in the FLT industry that isn't a practical option.
The FLTA has compiled some documents with straightforward advice to help those in the industry manage at this complicated time.
If any more specific advice or guidance is needed, feel free to contact the FLTA office at admin@fork-truck.org.uk
For up-to-date business advice from the government visit: https://www.gov.uk/government/publications/guidance-to-employers-and-businesses-about-covid-19/covid-19-support-for-businesses
NOTE ON MP FAQs DOCUMENT: These are questions that MP Luke Evans has asked the government. This is not what will definitely happen, but makes for a good sense check on the details.
There are eleven downloadable advice documents in either PDF or Word format on the FLTAs website. Please go here to download them
Disclaimer. The legislative information contained on this web site is my interpretation of the law based on many years in the health and safety business. A definitive interpretation can only be given by the courts. I will therefore not be held responsible for any accident/incident/prosecution arising as a consequence of anyone using any information obtained from this web site.