Complete Powerpoint slide presentation for training forklift operators
recycling firm fined £600,000 after death of forklift operator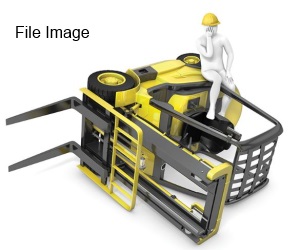 A paper recycling company has been fined £600,000 following the death of a 20-year-old agency worker who suffered fatal crush injuries at a plant in Crayford, London.
Westminster Magistrates' Court heard that on 9 October 2018, agency worker Jamie Wright was driving a forklift truck at Restore Datashred Ltd's plant when it overturned. He was not wearing a seatbelt and became trapped between the forklift's rollover protective structure and the floor. He sustained fatal crush injuries.
An investigation by the Health and Safety Executive (HSE) found significant failings in the management of workplace transport risks at the site, including issues relating to operator competence and supervision and monitoring.
Restore Datashred Ltd of Queen Elizabeth Distribution Centre in Purfleet, Essex pleaded guilty to a breaching of Section 3(1) of the Health and Safety at Work etc. Act 1974. The company was fined £600,000 and ordered to pay costs of £22,860.
Speaking after the hearing, HSE inspector Sarah Whittle said: "This was a tragic and preventable work-related incident.
"Companies need to ensure that work equipment, such as forklift trucks, is only operated by those who are trained and competent to do so, and that temporary workers are not allowed to slip through the cracks with regard to appropriate training, supervision and management."
Note: Links to older accidents were removed during the website update Sept 2020
Disclaimer: The legislative information contained on this web site is my interpretation of the law based on many years in the health and safety business. A definitive interpretation can only be given by the courts. I will therefore not be held responsible for any accident/incident/prosecution arising as a consequence of anyone using any information obtained from this web site.