Complete Powerpoint slide presentation for forklift instructors. Ready made training course
Answers to FAQ. Forklift operator training
How often do I have to take a re-test for my fork lift licence?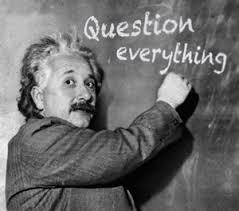 There is nothing laid down in law about this but the Approved Code of Practice states that "refresher training should be given". This is further reinforced in the Workplace Transport Regulations (2005) which can be downloaded here. For this reason, many employers arrange for refresher training and re-testing at somewhere between 3 and 5 year intervals. In the event of an accident the authorities would want to know when the operators involved were last trained and if that was a very long time ago, a court may deem that it has been too long and that refresher training should have been given. This link to the HSE web site explains their position on refresher training. Note that if you are on the NORS register you will be expected to attend a refresher course every three years. Back
What is a fork lift licence anyway?
There is no such thing as a licence to operate a fork lift! Many people refer to their certificate of basic training as a "licence" but this is not the case. The certificate that is issued to successful candidates after a training course is properly known as a "Certificate of Training" and is usually accepted as proof that the holder has attended an accredited training course and passed the fork lift test. Many people think it is like a car licence but this is not the case and never has been. A person is not properly qualified to operate a forklift truck in the UK until they have received all three stages of training described in the Approved Code Of Practice L117. Back
What is the small white card that I was given used for?
First, it is not proof of basic training as required by law. The legislation requires that companies give written authority for people to operate trucks on their premises. Training companies often supply these cards, which people tend to call "permits", to facilitate them doing this. In addition, its easier to carry around than the larger A4 size certificate. If you are on the NORS register you will automatically get one of these Back
I have lost my licence, can I get another?
First of all there is no such thing as a "forklift licence" in the UK and as far as I know, no country has them. Your "licence" was actually a certificate of basic training or it may have been a small card often incorrectly called a "permit"
If you have lost your "licence" then you may have trouble getting a replacement. Try the training company involved who may supply a replacement certificate if requested but you should be aware that they do not have to. If you are registered with the NORS scheme you should contact RTITB for information.
In any case, if you were trained more than three years ago you are usually required to undergo a refresher course so the old documentation may not be valid.
Please do NOT email me about a replacement licence. I have had that many requests that nowadays I just ignore them and I don't know the answer anyway! Back
I passed my test on a small truck but now I drive a larger one. Do I have to take another test?
A difficult question which requires a little common sense to answer. If the new truck is only a little bigger than the one on which a person was trained and providing the control layout is not too different then the answer is normally yes. If in doubt it is advisable to arrange for a short course of conversion or familiarisation training to take place. Back
Does a licence for a counterbalanced truck allow me to drive a reach truck?
No. You must take a further course of training and be tested on a reach truck. This is also true for any other sort of machine such as order picker, pallet truck etc. Back
Can I take my licence to another company to get a job?
The certificate of basic training is recognised as proof that a person has attended an approved course and passed the practical and written tests. For this reason most prospective employers will accept it as long as it is not too old. It should be noted that they don't have to however. Back
Can I use my truck on the public highway?

This is a very complicated subject. For a complete write up on this click here Back
Is it compulsory to wear a seat belt when I am driving my truck?

It depends on the type of truck and the application into which it is put. As a general rule, seatbelts must be worn on most counterbalanced trucks. Click here for full details of this subject. Back
I went on a one day training course to get my certificate/licence. Is this OK?
There are two cases where a one day course would suffice. The first is for previously trained operators who are in need of refresher training. This would have a maximum of three persons attending. The other occasion where one day would be sufficient is where one experienced operator is in need of formal training and testing. The RTITB approve a course of 7 hours duration for this type of candidate. All training should meet with the minimum accredited recommended training durations as described elsewhere on this site Back
How long does it take to train a person who has never sat on a truck before?
The standard novice course is 5 days in duration with 3 persons attending, 4 days for 2 persons and 3 days for just one person. Back
I have lots of experience but no licence. How long will my course be?
A safety refresher course for existing users is usually 2 or 3 days duration depending upon the number attending the course. Back
How long is a course for re-tests?
One day with a maximum of 3 persons attending. Back
Does it help if I can already drive a car?
It helps to some extent in as much as your perception of distances and the like will be probably be better than a non car driver. You should however, be aware that the rear wheel steering on a fork lift can actually cause confusion for car drivers! Back
Do I have any responsibilities as an operator under current health and safety legislation?
Yes. Under sections 7 and 8 of the Health and Safety at Work Act all employees are responsible for the health and safety of themselves and of other persons. In addition they have a legal duty to co-operate with the employer as far as health and safety is concerned. Employees can face court proceedings for a breach of Health and Safety rules. Back
What responsibilities in law does my employer have for my safety?
A large number of laws apply to employers the most important of which is the Health and safety at Work Act. Employers must take all steps which are "reasonable and practicable" to ensure the safety of their employees. Back
I have been driving trucks for a long time without an accident. Why should I be trained?
We all get "unlucky" from time to time. If you do have an accident your employer can be prosecuted for failing to provide adequate training. Back
My instructor was from a place called ITSSAR. I thought the RTITB was the accrediting body?
There are a few accrediting bodies of which RTITB is the most well known because it was the first to exist back in 1972. ITSSAR is an accrediting body too and all such bodies should use the same training course content and the same test. The Accrediting Bodies Association, (ABA), now oversees all the accrediting bodies.Back
What is an accrediting body anyway?
All approved training companies must be registered with an accrediting body and have their courses approved by them. The HSE authorities recognise that training conducted by an accredited training company will normally be conducted to the highest standard although there are several "cowboy" training companies around who cut corners in order to reduce prices. These should obviously be avoided and you can contact the accrediting body to establish if the course you are being offered actually complies with requirements. Back
I had a near miss when I was driving my truck but no-one was injured. Do I have to report it?
Yes. You should report it to your immediate supervisor who will take the appropriate action. Under the RIDDOR regulations even "near misses" should be reported. Back
I am an in house instructor working for a company. Can I train fork lift operators at another company?
In theory yes but you must not claim that you are accredited to do this work. Since most companies are likely to require accredited training from an outside source its unlikely that you would be asked. You can. of course, train at another branch of the company where you are employed. Back
Does an in house instructor need a refresher course?

Yes. After five years as a maximum but earlier is recommended if possible due to changes in legislation that occurs from time to time. Back
I have heard that the fork lift test uses a "penalty point" system. How does this work?
Every time you make a mistake during your test you incur penalty points. At the end of the test these are added together and you must not score more than 40. 41 points is a failure. During my training days I met a great many people who told me they scored such and such percentage on a practical forklift test. For the record forklift operator tests have never been marked in percentage terms. For a full explanation go here. Back
Whose responsibility is it to check the truck over and when should this be done?
Normally it is the operators job and this should be done either at the start of every working day or the start of each shift in multi-shift applications. Some companies have a different arrangement and if this is the case you should obviously comply with this. Back
Will I have to take a written test as well as a practical one?
Yes but don't worry if English is not your first language. Just mention it to your instructor and you will be given the questions orally. Five questions require written answers and twenty are multiple choice. You have to get 80% to pass. You can see all the qustions and answers here. Back
The test course my colleagues used recently looked a bit different to mine. Why is this?
Sometimes, because of obstructions and the like, the course cannot be built exactly as before and therefore you may see a "mirror image" of it. The actual test however is the same.
There is also an alternative arrangement where all the loads are stacked on one side because of space restrictions.
Since 2020 iTRUK have introduced a new test which is considerably different from the old arrangement. Back
I have to do things apart from stacking in racking. Do I need any further training in order to do this?
Yes. Your training is not fully completed until you have completed all three stages of training as described in the Approved Code of Practice . Back
I drive a 3 wheel truck and I have been told that 4 wheel trucks are more stable. Is this true?

No. because of the way trucks are tested for stability, 3 wheel trucks are just as stable as 4 wheelers. So long as you obey the rules taught in training they are perfectly stable. Back
How common are fork lift accidents? How many are there in a year?
In the year 2019 there were 1300 accidents involving forklift trucks in the UK which led to hospitalisation of a person. 57% of these were injuries to pedestrians. To put it another way that's five serious, injury accidents every day.
Over the last two years reportable RIDDOR reports numbered 5,700 but, of course, these include near misses. Back
What are the most common reasons for fork truck accidents?
They are many and varied but two stand out. Lack of all round observation and falling from height. Trucks overturning are easily the most scary and dangerous for the operator.
Most injuries are caused not to the forklift operator but to pedestrians who happen to be, by design or accident, in the same area. Back
Do I need a medical before I operate a fork lift truck?
Yes and you also should have regular check ups when you reach the age of 45 and at certain other times. For more advice on the medical requirements for fork lift truck operators click here . Back
What is the Accrediting Bodies Association, ABA?
The Health and safety Executive no longer "approves" accrediting bodies like it used to. The various accrediting bodies dealing with forklift operator training have therefore set up their own organisation to replace HSE approval. More details can be found here. Back
Disclaimer The legislative information contained on this web site is my interpretation of the law based on many years in the health and safety business. A definitive interpretation can only be given by the courts. I will therefore not be held responsible for any accident/incident/prosecution arising as a consequence of anyone using any information obtained from this web site.